The Ultimate Fall Fashion Guide
How's your Fall wardrobe looking? 
When Autumn comes around I can't help but to get excited! Being from SOCAL means that the seasons hardly change at all but, that doesn't stop me from wearing all the cozy outfits. 
The opportunity to layer up in chunky knit sweaters and a great pair of suede boots is never missed. 
Unlike the East Coast where layering can quickly become  more about function/necessity, here in Southern California layering is almost entirely for fashion.
When I think back on my biggest fashion inspirations for any season I can't forget Polyvore. Polyvore.com was an incredibly unique website where people could post outfits they styled, interact with other people on the platform, and actually shop some of the looks that were curated. 
Polyvore is where I expanded on my love for fashion and quality clothes. Simultaneously it is where learned about great deals/sales from brands I would have never discovered if I didn't spend my days on the website. 
Polyvore was an incredible fashion resource and thats why it hurts so much to know it no longer is in existence.
Although the website is no longer around, the idea of a collective fashion space has continued to exist. Websites like TREND ME offer people an opportunity to curate and tailor their aesthetic in a virtual space, all building community! 
Below is a list of our top outfit stylings for Fall.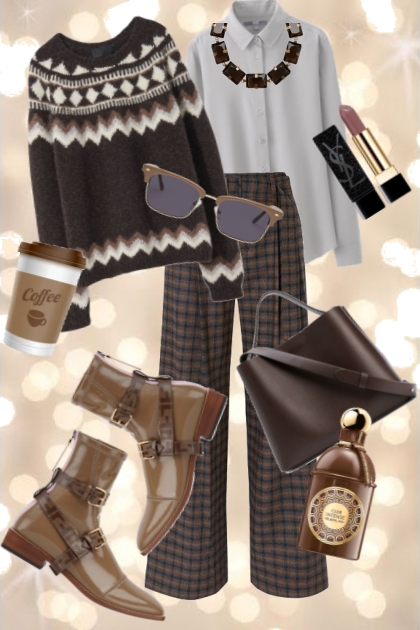 We hope you loved these outfit inspirations as much as we did! This Fall take the time to try something new. Layer a couple interesting prints and find some awesome leather boots or booties to switch up your style. In the comment section below let us know your favorite outfit, and if you liked this article be sure to share it with your communities on: Facebook/Twitter/Pinterest because sharing is caring ;) lol! Stick around and checkout a few more awesome blog posts while you shop the store for amazing accessories and so much more!